Home
/ Service / Contact information
Contact information
FirstPower Shenzhen Headquarters
Address:
Rm, L, M, N, 15/F, Fortune Plaza-A, No.7002
ShenNan Road, Shenzhen China
Tel: +86-755-82704350, 82707306
Fax: +86-755-82704506
E-mail: sales@efirstpower.com
Marketing Website
FirstPower Europe Warehouse.
In order to provide better services to our customers, FirstPower has established a warehouse in Europe,
if you have any special needing, please feel free do advice us.
Email: europe@efirstpower.com
Spanish Disctributor

SUTELCO. S.A.
Address: Pilar de Zaragoza, 23-28028 MADRID
Tel: 91 355 86 03 / 91 724 11 50
Fax: 91 355 81 20
Website: www.sutelco.com
Iran Disctributor

HAJIR SANAT CO.
Address: No457,Resalatst, Tehran, Iran.
Tel: + 98(21)7800090
Fax: +98 (21) 77496933
Website: www.hajirsanat.com
Email:
info@hajirsanat.com
FirstPower exclusive agent in Iran market
Home
/ Service / FirstPower Products Global Distribution
FirstPower Products Global Distribution
FirstPower 10 product series of rechargeable Lead Acid batteries
Total more than 400 battery types.
Products exported to more than 40 countries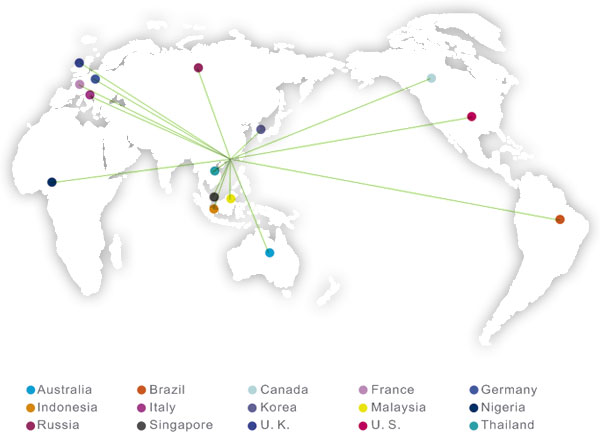 Home
/ Service / File Download
File Download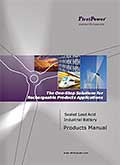 FirstPower Products Manual(Edition:2015/01)
Discription: FirstPower company intruduction and the specifications of rechargeable products.

FirstPower Products Manua (PDF format, File size: 4.69M)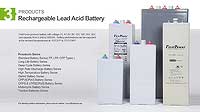 FirstPower Company Demo (Edition:2012/12)
Discritption: Company image demo,.getting to know more about FirstPower.
File format:

PPS (Require Powerpoint 2003 or later )

Download File (File size: 14.13M)